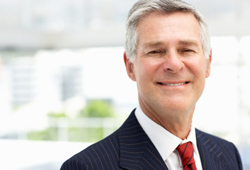 New Year Wishes for Business
New Year's wishes for business partners, customers and colleagues are formal. They offer a measure of professional goodwill. Business New Year's wishes are always a good idea as they keep the lines of communication open and cordial.
When crafting these types of New Year's wishes remember to treat it as business communication; do not get too personal with your words. Even though they may be your friends at work, you should not extend New Year's wishes to them in the same casual manner as do your non-work friends. Example: "Happy New Year and many happy returns for a safe and prosperous year.
Wishes for business partners, customers and colleagues
May you find the right balance to look forward to going home at night and look forward to coming to work in the morning.


© Happy New Year Wishes (TS GmbH)

May your morning cup of coffee be for enjoyment instead of necessity, and your breaks be out of necessity instead of enjoyment.


© Happy New Year Wishes (TS GmbH)

May you and your clients always agree, the copy machine never break, and the office coffee pot always be fresh.


© Happy New Year Wishes (TS GmbH)

May you have time for the kind of rest that re-energizes and excites you, that explores your personal interests, and brings you back to work refreshed and purposeful.


© Happy New Year Wishes (TS GmbH)

May you succeed and reach your goals this year, knowing that you are supported and encouraged by a team of people who are behind you and with you.


© Happy New Year Wishes (TS GmbH)

I wish my partners the best and safest of New Years. May our business continue to thrive and this upcoming year be one of our best yet!


© Happy New Year Wishes (TS GmbH)

To our customers, we would like to extend the warmest of New Year wishes. We thank you for your business and hope the coming year provides you with wonderful opportunities and much happiness.


© Happy New Year Wishes (TS GmbH)

Happy New Year, colleagues! Although this year has been a joy to spend with you, I wish, for us all, an even more exciting year.


© Happy New Year Wishes (TS GmbH)

We wish our fellow staff members a safe holiday. We also extend our hope that your New Year bring you happiness and fulfillment. Thank you so much for your dedication this past year.


© Happy New Year Wishes (TS GmbH)

Our customers are truly the best and we hope you all have the best of New Years. May it bring you happiness, laughter, safety, and excitement.


© Happy New Year Wishes (TS GmbH)